Quick Links
See the ...
The CAS Newsletter
One year on and it is clear that Computing teachers are rising to the challenge of the new curriculum and a vibrant grassroots community of practice is emerging. This issue reports on developments to support the wonderful work of CAS members.
Plus a look at the contribution made by Ada Lovelace to our history with the bicentenary of her birth coming later in the term, a host of teaching ideas and some really informative contributions illustrating the pedagogy emerging from reflective practice. Click the image to download
---
The CAS Community
When you join CAS you join a community of over 19,000 professionals: teachers, academics, industry professionals, school governors, parents etc.. CAS rely on the many committed professionals who run regional hub meetings, deliver local CPD courses, contribute to the online forum and post their teaching resources to the community site. There is no them - only us!

The CAS community has been instrumental in the development of the new curriculum and are 100% committed to supporting all teachers as they engage with computing, and in particular computer science.
---
Follow us!
Tweets by @CompAtSch
---
Latest News
Teaching Computer Science
---
Computing doesn't have to be difficult
Jo Badge, ICT Lead and CAS Master Teacher at Rushey Mead Primary School, talks about practical ways to develop your skills.
BBC Micro:bit CAS roadshows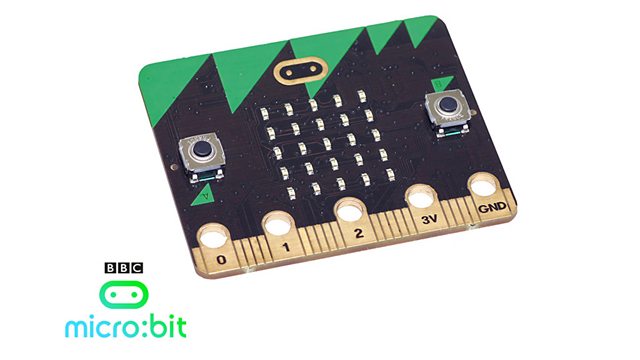 Throughout September and October 2015 the new CAS Regional Centres will be hosting a BBC Micro:bit roadshow for CAS Hubs, Lead Schools and Master Teachers. The roadshows will be supported by the BBC and the partners and micro:bit roadshow delegates will be given the opportunity to have hands-on practical experience of coding the device. They will also be given access to the huge range of resources currently being created by the BBC and the partners. Each delegate will also receive a hard copy of the micro:bit QuickStart guide for teachers. This is also available in electronic form at http://community.computingatschool.org.uk/resources/3739
Announcing the CAS Regional Centres
The CAS community has grown, and is still growing, by approximately 400 people every month. This is just wonderful! Many community members take on a role leading and serving their local community either through running a hub or running training courses in their role as a CAS Master Teacher or University Partner. Each individual plays a vital role in ensuring that the subject of Computing becomes firmly established in all Primary and Secondary schools across the country. By sharing their own understanding and experience of Computing with other teachers, at both Primary and Secondary level, they are taking the lead in helping build a confident, enthusiastic and effective community of Computing and Computer Science teachers across the whole of England.
Managing, overseeing and communicating such activity to all members is becoming something of a challenge! To assist in this, CAS are establishing ten university-based CAS Regional Centres (CRCs), funded by the DfE. This will further extend the support available to Master Teachers and other CAS champions, to help them engage with and support other teachers in their area. As such, the role of the new CRCs is very much about nurturing and supporting communities of practice, at the heart of which lie the CAS Master Teachers and our local hubs.
The regional centres are:
CAS North East (Newcastle University)
CAS South West (Plymouth University)
CAS South East (University of Southampton)
CAS East of England (University of Hertfordshire)
CAS London (King's College/Queen Mary University of London)
CAS East Midlands (Nottingham Trent University)
CAS West Midlands (Birmingham City University)
CAS North West - Manchester (University of Manchester)
CAS North West - Lancaster (Lancaster University)
CAS Yorkshire and the Humber (University of York)
Each university will be working closely with the Master Teachers in their area, to help them to support local teachers and schools and build regional communities of practice through activities such as regional conferences.
The CRCs will be sharing their plans in your region very soon. In the meantime, if you have any queries about the changes please contact noe@hq.bcs.org.uk; and if you or any colleagues need support in teaching Computing, please do contact your local Master Teacher and check up on the activity of your local hub.
New Website for Primary Teachers
Through the generous support of Morgan Stanley CAS have developed a new website for primary school teachers. TeachPrimaryComputing.org.uk is designed to help all primary teachers, beginner and specialist alike, get 'up to speed' with the new curriculum. It includes:
Each of the primary resources has been specially selected from those contributed by CAS members as a community resource or from those developed through CAS projects e.g. CAS Barefoot Computing.
The Promise of Computational Thinking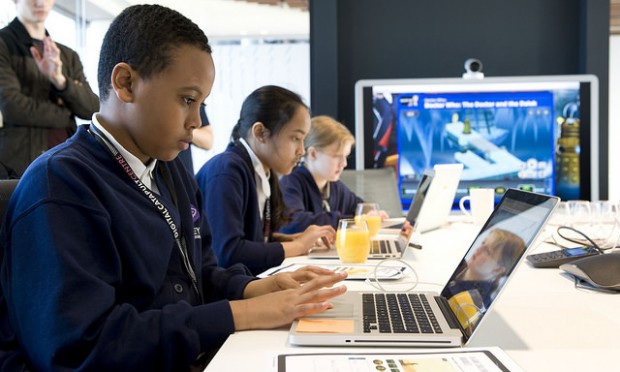 Nine months ago, London hosted the first meeting of D5 - a group of the most digitally advanced countries in the world.
At that meeting, the five founding members (Estonia, Israel, New Zealand, South Korea, and the UK) signed a charter and committed to meeting its 9 principles. One of those principles was "Teach children to code", a promise to offer children the opportunity to learn to code, and build the next generation of skills.
Quickstart Computing
"QuickStart Computing is an important national programme that will help all computing teachers to confidently plan, teach and assess the new computing curriculum. We value the funding that Microsoft has provided and it's essential that we work in partnership with industry and teacher networks like Computing At School." (Nicky Morgan, Education Secretary)
Computing At School has produced a new resource to help primary and secondary teachers in England get to grips with the new computing curriculum which was introduced in September. Funded by Microsoft and the Department for Education QuickStart Computing is a comprehensive, national programme designed to help primary and secondary teachers to plan, teach and assess this brand new subject. Find out more and download ALL resources
Watch the launch video:
Some feedback from primary school teacher:
"Quickstart has provided a no-nonsense approach to the computing curriculum that has changed the attitude of the teachers to one of "can-do". The well-written guidance has provided the reasurrance that much of what teachers already do (in all the other curriculum areas) supports the thinking required for computing as well giving expert tips and ideas for teaching the knowledge that is specific to computing.
"Since starting with the Quickstart materials only 6 weeks ago, students have quickly become adept at using tools such as Touchdevelop, logo and Scratch and are swiftly catching up with their year group expectations of the new computing curriculum. Demand has become so great that current computing lessons are not enough for some of the students and now a Coding Club is starting this Friday 28th February for those students who want to take computing beyond the requirements of the curriculum."